Popular Choices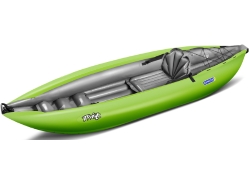 The Twist 1 is a stable & easy to paddle 1 person inflatable kayak from Gumotex. Constructed from Nitrilon material making it extremely lightweight at only 9kg. This combined with its small pack size makes the Twist N 1 easy to transport & store.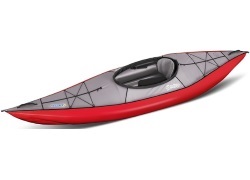 An inflatable single decked kayak from renowned performance inflatable manufacturer Gumotex. The Swing 1 is an ideal boat for touring and longer journeys with a closed cockpit and plenty of storage.
Nitrilon Material - Solo Inflatables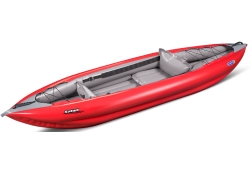 The Gumotex Safari 330 has been designed with the adventurous paddler in mind. Constructed from robust Nitrilon material with a self-draining the Safari will allow you to take on the rapids and even small waves.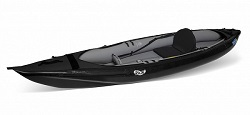 Sharp hull design and drop stitch technology combined with tough Nitrilon fabric means that the Rush 1 offers superb performance for calm coastal waters and inland adventures. Great for those wanting the best performance and durability from an inflatable kayak.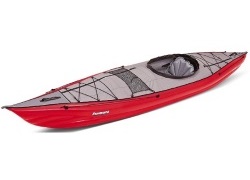 The Framura is a fast touring kayak for paddling longer distances on inland water, estuaries and sheltered coastal regions. With its 4m length, zipped storage and full deckline layout the Framura is a proper touring kayak you can put in the car boot or take on a train!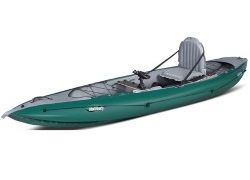 The Gumotex Halibut is a stable inflatable kayak designed specifically for angling with an adjustable height seat, solid standing platform & several rod holder options. For those needing a lightweight & easy to store fishing kayak for inland & sheltered coastal waters. The Halibut can also be used with an Adult and Child.