Nitrilon Material - Tandem & 2+1 Inflatable Canoes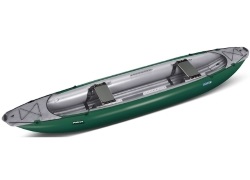 The Gumotex Palava has been styled and designed to be paddled as a canoe with single blade paddles. Wooden bench style seats allow the user to sit or kneel for tackling rapids and rougher water. An optional 3rd seat allows the Palava to carry up to 3 people.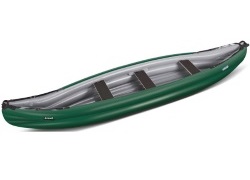 At 445cm in length the Gumotex Scout provides the space of a rigid open canoe with 3 seats & a 450kg weight capacity. However, unlike most open canoes its packs down to only 70 x 45 x 30cm & can be popped in the boot of the car. Available in 2 specifications - Standard or Economy.
PVC Bladders - Tandem & 2+1 Inflatable Canoes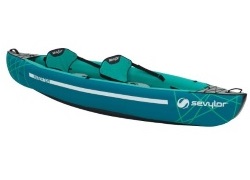 The Sevylor Waterton is a two person inflatable kayak that is lightweight, easy to carry and inflates in minutes to provide family fun at an excellent price. Designed for kayaking on sheltered water and rivers.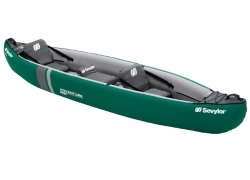 The Sevylor Adventure Plus is great family boat and can carry up to 2 adults and 1 child. The centre child seat can be removed in order to create more space. This is one of our most spacious model making it ideal for family adventures on the water. Designed and styled to look like a traditional open canoe.